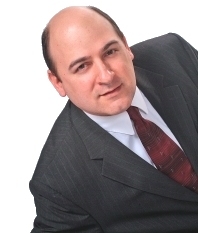 Dear Internet Marketer,
During 12+ years in internet marketing I've seen a myriad of software tools come to market. Many have faded into obscurity within weeks, as people jump to the next "best thing".
That's really a shame, because some of these are tools are VERY useful to anyone marketing online!
If you've been in the internet marketing scene for awhile, some of these will be familiar to you.
I can't tell you how many times I've been working for a client with a particular need and have said to myself, "I'm pretty sure I saw something once that DID that, but I don't remember what it was called!
If you're relatively new to internet marketing, you'll find some of these tools will do wonders for your productivity, saving you time and boosting your revenue -- and all at prices as low as $9.97.
In addition to the software tools, I have included a number of useful educational and training courses.
Everything here is intended to help your business by increasing one of four things: productivity, site traffic, conversions and sales.
This site is brand new as of April, 2010. I will continue to add more tools and resources as time allows. Please be aware that any link to a site other than my own is an affiliate link and will earn me a commission if the product is purchased.
All of the tools are listed below in a very straighforward manner -- each link leading to a more detailed explanation of the product. Enjoy!
Paul Galloway
MarketingToolStore.com
P.S. Here are more of my sites you can visit (marketing tools are listed below these):
Synerygx.com
TAFPro.com
PaulGalloway.com